Custom Books
DigiCOPY Custom Book Publishing gives you the flexibility, print quality, and assistance you're looking for. Whether it's your first title, or one of several, we help you through the process from start to finish.
Download our Book Distribution Agreement if you wish to publish and promote your book through DigiCOPY. If during the ordering process you have any questions, contact Nicky Brillowski brillowski@dcopy.net, (715) 295-9606.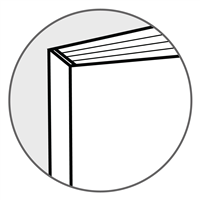 Also known as soft cover bind.